It's November, and to a lot of people, including myself, that means Christmas is in full swing. But let's not forget about the best holiday on the American calendar, Thanksgiving.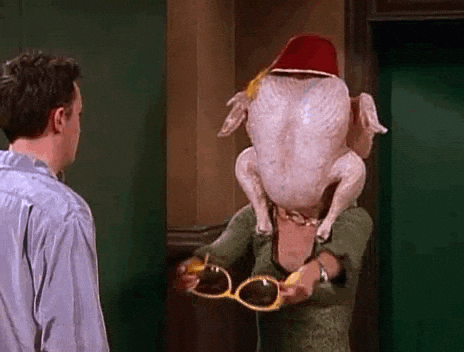 Settle in folks this post is going to be STUFFED with delicious goodness (get ready for a cornucopia of food puns)
Alright, let me start off with the most obvious reason that Thanksgiving is the best… FOOD. You're probably oh so shocked that the fat girl loves a holiday centered around carbs and meat, but it's true. Stuffing is hands down the best food in the history of the world, and I will most likely die of stuffing overdose. And don't even get me started on turkey. Turkey is far superior to chicken and I love me a nice phat butterball. Give me that sweet sweet tryptophan in a mother fucking IV baby!!!!!!! Stuffing and turkey may be the best foods of all time and that's only TWO DISHES! You still got your potatoes, cranberry sauce, gravy, peas, corn, and a Corrigan Family favorite: dinner rolls and butter. All of these seemingly average foods come together on one day a year to produce the most amazing and delicious meal of the entire year. The Corrigan/Thompson/Keegan family doesn't stop there though. Dessert is an EVENT at our house. One year we had enough pies for every person in attendance, and we usually have about 20 people. Uncle John makes Tollhouse cookie pie, and let me tell you, that shit goes QUICK. Then we have TWO lemon meringue pies because the one year my mom didn't make one my Papa asked for a slice and she went into a panic. So now there's a gluten free pie and a normal pie. Then we have the classics; pumpkin pie and apple pie. Then there's Auntie Debbie's chocolate chip cookies, Auntie Cathy's magic cookie bars, and so. much. more. The excess of food leads to 2 to 3 weeks of DELICIOUS leftovers, adding to the long list of reasons that Thanksgiving is great.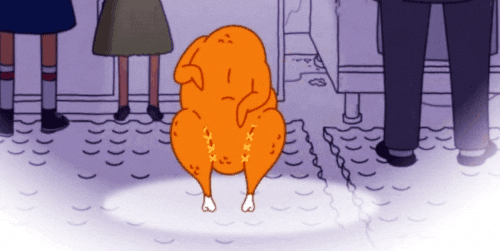 FOOTBALL. We all know I'm a big football fan, but there are few things better than Thanksgiving football. Sitting and watching football with my family is always an adventure. There are heated discussions about rules and sportsmanship, everyone thinks they're a better coach than the professionals, and the Patriot's rarely play but they always get brought up. I love every second of it. And don't get me started on football players eating turkey, I'll never get why I find it so funny, but it's hilarious.
And most importantly, probably the least talked about portion of Thanksgiving, BLACK FRIDAY. I'm not talking about shopping and sales, although those are fantastic, I'm talking about ANOTHER day off from work and responsibilities. The worst part of the holidays that take place during the week, Christmas, New Years, Fourth of July, is that you have to go to work the next day. But with Thanksgiving, it's a four day week (for some people at least). If you're in college, Thanksgiving break is God's gift to after spending hours in the library finishing papers and exams. It's a week to catch up on sleep, eat a bomb ass meal, and beg your mom for money because you spent all of yours on cheap booze and Chegg.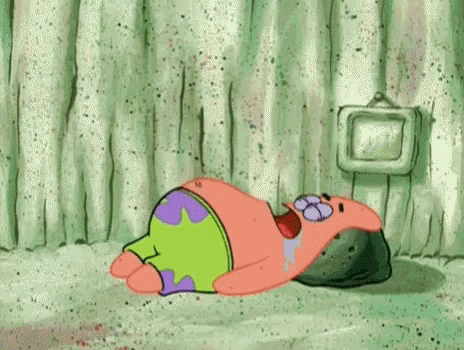 A lot of people may try to say that Christmas is the best holiday because of the buildup, there's presents, cute traditions. Christmas is great, don't get me wrong, but Thanksgiving is one day, there's no build up, no post-holiday depression, and you don't need to spend an obscene amount of money on presents. There aren't any awkward work parties, no risk of getting a bad secret Santa present, and you don't have to go to a million holiday parties within 25 days. Thanksgiving is far superior, and I will fight over it honestly. Thanks for coming to my Ted Talk.
---
Did you like this post? You can sign up to receive emails whenever I post anything new here (biracialbooty.com/mailing-list)! Or you can follow me on Twitter (@biracial_booty), I like to think I'm pretty funny and also I tweet links to my blogs the second they go live (the literal second, I have it done automatically because I'm a social media #superstar). OR you could follow me on Instagram (@biracialbooty), I post more content, including my favorite Podcasts, music, makeup, various body positive posts featuring my chunky self and some of my favorite fat babes, and so much more!