In a wild twist of fate, your girl is still single. Who is shocked? Raise your hand.
I've been perusing Hinge and Bumble for the past few days, mostly for entertainment and attention, but also in the off chance I find the love of my life, I won't be mad. I matched with a kid on Hinge, he's cute, tall, big, just how I like em. And he said his last meal would be chicken parm, so your girl is SOLD.
We were talking about nonsense for a bit, and this morning he was throwing sexual innuendo after innuendo, all before 11am. So obviously, in true me fashion, I took a screenshot and posted it to my Instagram Story.
I had no clue how to respond to this message so I just left it for a while and was going to respond later. Make him think I'm employed or something. Ha. After an hour or so I got a notification on my phone saying he had requested to send me an Instagram DM. INSTANT PANIC MODE.
Because it was a DM request, I couldn't see what the message said until it opened up my DMS and I knew it was to my blog's Instagram where the screenshot was posted, I assumed I had been caught.
NOPE.
I opened it up and it said something along the lines of "did you unmatch with me, it's okay if you did." Which… Sir… if I HAD unmatched with you, why the FUCK are you messaging me on Instagram. That's fucking creepy. Gentlemen, if a girl unmatches with you on a dating app, or doesn't match with you at all, do not, I repeat, DO NOT, message her on Instagram, Twitter, or any other social media app. It's straight-up stalker shit. We're going to assume you are going to murder us if we go on a date with you. Sorry, I don't make the rules.
I went back to Hinge and responded to his message. But then I knew I had to write a blog about this, so I went back to get a screenshot of the message for the blog and also send to my friends to get ourselves a good laugh, and guess what..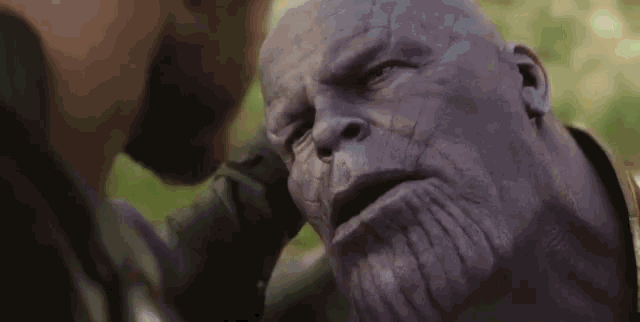 HE UNSENT THE MESSAGE. Poof! Gone! Dude fucking Thanos snapped his own DM! I've used the unsend feature on Instagram several times, and it has saved my ass probably every single time, but it's kind of fucking rude when it happens to you! I feel bamboozled!
I don't know what I'm most weirded out by, messaging me on Instagram on the first place, messaging me on Instagram about that specific thing, or messaging me on Instagram and unsending the message. It's was truly a wild ride.
So what did we learn today? Boys are still weird, no matter how nice they look.
---
Did you like this post?  You can follow me on Twitter (@biracial_booty), I like to think I'm pretty funny and also I tweet links to my blogs the second they go live (the literal second, I have it done automatically because I'm a social media #superstar). OR you could follow me on Instagram (@biracialbooty), I post more content, including my favorite Podcasts, music, makeup, various body positive posts featuring my chunky self and some of my favorite fat babes, and so much more!