Just when you thought your love life couldn't get any worse… BOOM.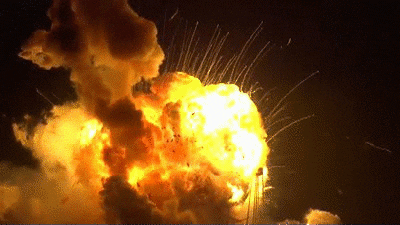 Back in June, my friend Cassie and I went to Hurricanes in Boston for Barstool Radio live and to watch the Stanley Cup Playoffs. We ended up sharing a table with a very cute, and very charismatic guy, who was very much my type. We spent the night chit chatting and all followed eachother on insta. I'll let this tweet explain the next portion of the story:
You might think these are DMs sent by an overly confident white guy, but you'd be wrong !!!!! They were sent by an overly confident me who is no longer confident and actually wants to crawl in a hole every time I think about the fact that he hasn't answered these pic.twitter.com/cVc2yQvCcE

— Sarah 🍑 Thompson (@biracial_booty) June 3, 2019
But wait, the story continues. Since I still follow him on Instagram, Cassie and I are constantly sending each other his posts and stories, it's become a bit of an inside joke between the two of us. Yesterday morning I sent her a post of him with his adorable nephew.
Not even moments later, Cassie sent me a screenshot from Hinge from said guy from the bar.
You're joking right? Of fucking COURSE this would happen to me. Just a day in the life honestly. Also, can we peep the fact that he sent that message at 3am? Thirsty much?
Anywhos, I'm not mad at Cassie and contrary to popular belief, I don't actually care, although this does make great blog content, it's not really a huge issue in my everyday life. I've got bigger fish to fry and not enough time to worry about a guy I met once at a bar that I never go to.  I know next to nothing about this guy, why bother letting a guy that I quite literally don't know get in the way of a friendship?? Moral of the story, my life is a joke, but also stop letting guys ruin your relationship with your girlfriends.
Tune in tomorrow for more disastrous love life stories (probably).
---
Did you like this post?  You can follow me on Twitter (@biracial_booty), I'm pretty funny and also I tweet links to my blogs the second they go live (the literal second, I'm a social media #superstar). OR you could follow me on Instagram (@biracialbooty), I post more content, including my favorite Podcasts, music, makeup, various body-positive posts featuring my chunky self and some of my favorite fat babes, and so much more! ORRRR you could subscribe to my blog using your email, for more information on how to subscribe, click here.