I'm sick and tired of the shame and stigma around minivans. They aren't just for uncool soccer moms anymore. They're for 23 (almost 24) year old single girls who can't afford their own cars and want to use their mom's old minivan. I swear to god I like them regardless of the fact that it's my only option for a vehicle right now.
I've been driving my mom's minivan for what seems like an eternity. I learned how to drive in that bad boy way back when. And now, as my mom has gotten herself a new car and I'm too broke to get my own, it's my mode of transportation. And you know what? This thing is fucking great! I'm choosing to ignore the fact that the check engine light has been on and off for the past 6 months, and the tire pressure light is always on no matter what the tire pressure is, and sometimes it's hard to turn the wheel, but that's an issue with my specific minivan, not minivans in general. In general, minivans can hold 7+ people, and have automatic doors. That's fucking amazing!!
Want to go somewhere with 7 other friends? I got you! Want to bring all your groceries into the house and then close your doors from the comfort of your own living room? I got you too. Need help moving and need ample space for all of your worldly possessions? Guess what, I GOT YOU. Well, I don't want to help you move, but you can use my mom's old minivan to move. This badboy has been there for me for many moves. All 4 years of college, including junior year when I moved during winter break. The one time we didn't use the minivan, we used our old Honda Accord (RIP) and almost had to throw things out because there wasn't enough room. Don't have that problem with a minivan!
No, they don't look super cool. But you know what, function over fashion ladies! Here's an incomplete list of things that I have fit into this minivan that you can't fit into your tiny ass sedan:
24 fully blown-up latex balloons and 2 mylar number balloons
One year's worth of things to move into college, including a minifridge and television
7 drunk sorority girls, 1 drunk fraternity boy, and 1 sober driver (me)
A 6-foot long mirror
There's a ton of other things that have been transported in there, but I have can't think of any of that right now. The moral of the story is, minivans are fucking phenomenal and I'm sick and tired of being ashamed of driving one.
My name is Sarah Thompson, and I drive a 2008 Honda Odyssey, and I'm PROUD.
Anyone need a ride to soccer practice later? I work from home so I'm available. Call me.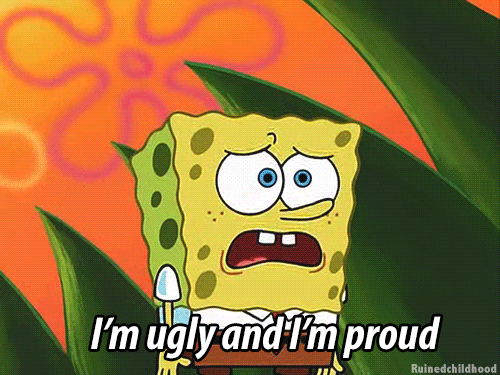 ---
Did you like this post?  You can follow me on Twitter (@biracial_booty), I'm pretty funny and also I tweet links to my blogs the second they go live (the literal second, I'm a social media #superstar). OR you could follow me on Instagram (@biracialbooty), I post more content, including my favorite Podcasts, music, makeup, various body-positive posts featuring my chunky self and some of my favorite fat babes, and so much more! ORRRR you could subscribe to my blog using your email, for more information on how to subscribe, click here.