The weather is getting warmer, spring break is here, summer is around the corner, which means it's fucking SWIMSUIT SEASON. *airhorn noises*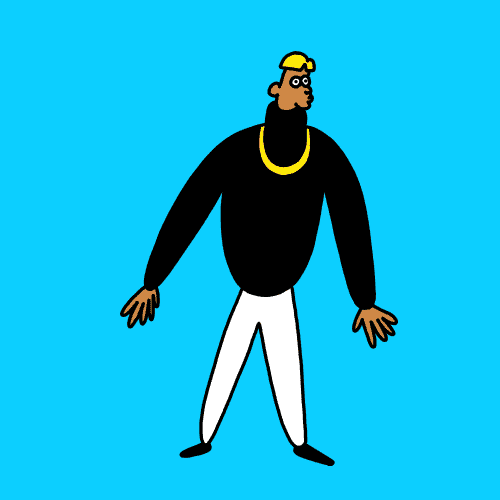 This might be the best gif I've ever found ever? Anyways.
Swimsuit season has been inducing fear and anxiety for women across the world since, oh I don't know, the invention of bathing suits probably? It used to terrify me. I hated bathing suits. I didn't like summer, I didn't like going to the beach, I was always uncomfortable. BUT now, it's my favorite time of year. I have bought five new bathing suits this year already.
How the fuck did I do that? Well let me tell you, it's been a journey. It wasn't an overnight change, truly it took me practically 19 years of my life to get there. I know I'm this image of confidence and self love, but that wasn't always who I was. High School Sarah was overwhelmed with insecurities and self hate. But it took a mental change, being around friends who were confident themselves, and buying new clothes (that actually fit me), for me to finally, FINALLY, accepted myself.
I've blogged about how to be confident before, but I want to specifically talk about bathing suits today. My favorite item of clothing. I'm so comfortable in a bikini now it's kind of stupid. I think the biggest issue about bathing suits is that whether you're insecure because you're not curvy enough, or because of your stomach rolls, putting yourself in a bathing suit can be absolutely terrifying because it's so much less clothing than you're normally out in public in.
I speak for the fat girls when I say we have always been told we aren't supposed to be wearing bikinis, it should be super high waisted or a one-piece and cover your ass and your stomach and your thighs. But on the flip side, with this new wave of love for thick girls – ie girls with thick thighs, asses, big boobs, and a tiny waist – there's a level of discomfort for thin girls in a bathing suit. Ellie Schnitt said it best when she said your feelings about your body are valid, but they're not necessarily true. You can be hot as hell and think you're terrible looking, that's a valid feeling, but not the truth.
So how do we turn that off? How do we stop hating how we look in a bathing suit? What are we supposed to do when all your friends want to go to the beach but you hate your body?
First off, buy a bathing suit that you like. High waisted, one piece, full coverage, whatever the fuck you want. Places like Aerie, Target, Old Navy, Swimsuits for All, are really good about full coverage bathing suits and coverups.
Next, wear it somewhere in "private." If you're lucky enough to have your own pool or a private beach, first off, invite me over, but wear it there, where there aren't many prying eyes. If you don't have that, just wear it in your bedroom. Get used to how it feels on your body, look at yourself in the mirror, just hang out with it on! The more comfortable you are by yourself will eventually translate to going outside.
Start slow, you don't need to go from never wearing a bathing suit to a string bikini in one day!!! I used to wear tankinis and skirt bottoms (my fat girls know what the fuck I'm talking about), then I switched to full coverage tops, and HIGH waisted bottoms that covered my ass, then the tops and bottoms slowly got further and further apart. Fast forward to now and my tummy and ass are full-on OUT. It's something I could have NEVER done 5 or 6 years ago, but now the less material the better.
Always remember that you're not the only person that's uncomfortable in a bathing suit. And hopefully, if you're in a bathing suit everyone else will be too. I would hope you're not just wearing it to the mall or to the office… Unless you're job is a swimsuit model, chances are everyone else around you is also in some sort of swimwear. And let me tell you, the thought that everyone is judging you is very much in your head. I know it's hard to get rid of, but no one cares what you look like, and if they do it's only because there is something wrong with them, not you.
And if YOU are judging other people based on their looks, I need you to take a deep deep look at yourself and ask yourself why on earth you're doing that. Are you pointing out things that you don't like about yourself? Or are you just being a mean person? Either way, chill the fuck out please and thank you.
Anyways, this summer, please remember that the only things you need for a bikini body are a bikini and a body. You don't need abs, you don't need a fat ass, you don't need the perfect set of perky boobs, you just need to go buy a bathing suit and put it on your perfectly fine body. The end!!!!!
---
Did you like this post?  You can follow me on Twitter (@biracial_booty), I'm pretty funny and also I tweet links to my blogs the second they go live (the literal second, I'm a social media #superstar). OR you could follow me on Instagram (@biracialbooty), I post more content, including my favorite Podcasts, music, makeup, various body-positive posts featuring my chunky self and some of my favorite fat babes, and so much more! ORRRR you could subscribe to my blog using your email, for more information on how to subscribe, click here.