March Madness is canceled, but during this whole social distancing and quarantine thing we need something to entertain us, so why not vote in a meaningless bracket and get in fights on Twitter about which song is better! A lot of people have been asking me what the songs are, and what kind of songs, and when and how they can vote, and I'm finally here to announce it. Drum roll please…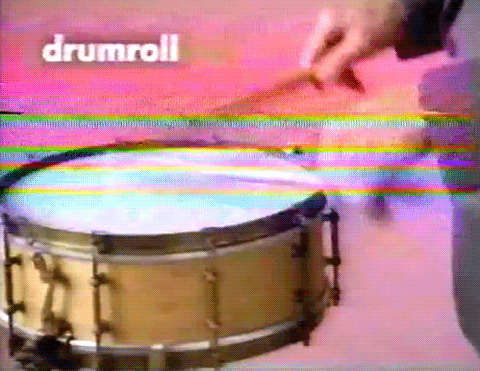 Emphasis on the BANGERZ. I started a playlist a while ago and just kept adding… Fast forward and the playlist has 89 songs, and almost 6 hours worth of music, and I'm still adding to it every day. WOOPS. The bracket itself only has 64 songs (an upgrade from my normal 32 songs), so this one is quite literally bigger and better than any of my past March Madness brackets. All the songs on the bracket came out between the years 2005 and 2011, approximately the time I was in middle school, aka the BEST time for music. I mean these songs absolutely SLAP. Trying to put them into categories and rank them was damn near impossible… To make my life a tad easier, they are broken up into 8 categories instead of four, ranked 1-8. Voting will take place in a Google Form, as well as on Twitter and Instagram once we get down to the sweet 16.  Stay tuned on my Instagram and Twitter during the next few weeks to vote!
So what the hell are the categories and which songs made the cut you may ask? Sit down, buckle up, get out your gauchos and flared jeans, and get ready to fucking JAM ladies and gents.
Way Too Sexual – Songs that are just incredibly sexual and the fact that we, as 11 and 12 year olds, were just absolutely bopping to these makes me wildly uncomfortable but we're ignoring it.
Bedrock by Young Money
Don't Cha by The Pussy Cat Dolls
Birthday Sex by Jeremih
Womanizer by Brittney Spears
Sexy Can I by Ray J
Love In This Club by Usher
Lollipop by Lil Wayne
Say Aah by Trey Songz
Where Are They Now – Where are these artists?! Some of them aren't one hit wonders, some kind of are, but none of them are wildly popular right now… we miss them. We love them
Fireflies by Owl City
Temperature By Sean Paul
Damaged by Danity Kane
Airplanes by B.o.B Feat Hayley Williams
Down by Jay Sean
Replay by Iyaz
Gives You Hell by The All American rejects
Like A G6 by The Far East Movement
A1 Collabs – This time in music was also a fan-fucking-tastic time for collaborations. I mean these songs are stellar, and there are a bunch of other AMAZING collabs on this playlist in other categories.
Promiscuous by Nelly Furtado Feat Timbaland
Low by Flo-Rida Feat T-Pain
Glamourous by Fergie Feat Ludacris
Bottoms Up by Trey Songz feat Nicki Minaj
SexyBack by Justin Timberlake Feat Timbaland
Forever by Drake Feat Kanye West
Apologize by Timbaland Feat One Republic
Live Your Life by T.I. Feat Rihanna
Rap GEMS – What would a song be without a great rap verse. I don't even know if we can consider some of these songs rap, or some of the verses on them Rap, but you know what putting 64 songs into 8 different categories is HARD.
Crank That (Soulja Boy) by Soulja Boy
Kiss Me Through The Phone by Soulja Boy
Best I Ever Had By Drake
Baby By Justin Bieber feat Ludacris
California Girls by Katy Perry feat Snoop Dogg
Dead and Gone By T.I.
Blame It by Jamie Foxx
Whatever You Like by T.I.
Still Bops – These are songs we all still listen to. They hit HARD.
Fergalicious by Fergie
Hips Don't Lie by Shakira
Burning Up by the Jonas Brothers
SOS by Rihanna
Single Ladies by Beyonce
DONTTRUSTME by 3OH!3
Summer Love by Justin Timberlake
Rude Boy by Rihanna
Iconic Lyrics – Some of the lyrics from these songs are just unforgettable. "hey hey you you I don't like your girlfriend" CLASSIC. You know the words to all of these songs and you fucking love every second of them.
Girlfriend by Avril Levigne
Umbrella  by Rihanna
Buy U A Drank by Tpain
Fire Burning  by Sean Kingston
When I Grow Up by The Pussy Cat Dolls
Ridin' Solo by Jason Derulo
My First Kiss by 3OH!3
Dangerous By Kardinal Offishall
You Forgot About It, But Still Slaps – The songs you most definitely forgot about but they are absolute JAMS.
Best Love Song by Tpain Feat Chris Brown
Boom Boom Pow  by The Black Eyed Peas
In My Head by Jason Derulo
How Do You Sleep by Jesse McCartney
Good Girls Go Bad by Cobra Starships
Closer by Ne-yo
Eenie Meanie by Justin Bieber Feat Sean Kingston
Right Now (Na Na Na) by Akon
Songs From Their Debut Album – So many artists got their start during this time and what better way to honor them than with their own category. Shout out Lady Gaga with TWO songs in this category, her debut album was just spectacular, I can't get enough of it honestly.
One Time by Justin Bieber
Tik Tok by Ke$ha
7 Things by Miley Cyrus
Super Bass by Nicki Minaj
Whatcha Say by Jason Derulo
Poker Face by Lady Gaga
Just Dance by Lady Gaga
One Step At A Time by Jordin Sparks
So, stay tuned for tomorrow when voting officially opens, I'll be posting the new brackets following the original March Madness schedule, so they won't be daily this year. But you'll still be getting daily blogs from me so that's fun!! Right?! I'm posting the actual bracket later today (hopefully)… I haven't actually made it yet and that shit is a lot of fucking work if we're being honest.
Schedule: 
First Round, 64: March 17th
2nd Round, 32: March 20th
Sweet 16: March 26th
Elite 8: March 28th
Final 4: April 4th
Championship Round: April 6th
Winner Announced: April 7th
Depending on how much work I have at my day job this could change, but that's the game plan, for now, gotta keep expectations somewhere, am I, right ladies!? I'm wicked excited for this year's bracket, I hope you are too, and I hope this gives everyone something to talk about and have fun with while we're all stuck inside for the foreseeable future!!!!
Listen to the full playlist on Spotify.
---
Did you like this post?  You can follow me on Twitter (@biracial_booty), I'm pretty funny and also I tweet links to my blogs the second they go live (the literal second, I'm a social media #superstar). OR you could follow me on Instagram (@biracialbooty), I post more content, including my favorite Podcasts, music, makeup, various body-positive posts featuring my chunky self and some of my favorite fat babes, and so much more! ORRRR you could subscribe to my blog using your email, for more information on how to subscribe, click here.