You know how much I love to make fun of myself, and you also know how much I love Instagram so let's fucking GO. Making fun of yourself is cheaper than therapy. Take that to the fucking bank.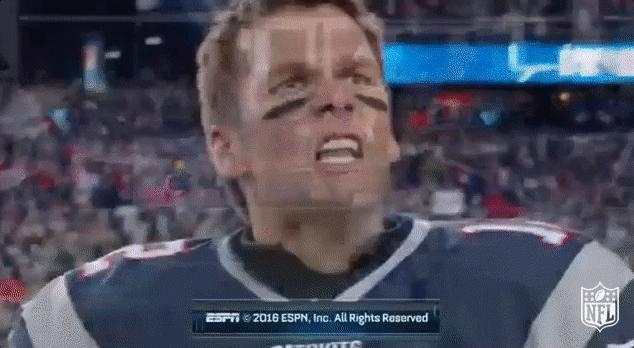 Sorry in advance to any friends that I have to drag down in this process… 
We all know I love makeup, I've always loved it. I've always posted about it on my IG. But back in the day, when I was horrible at makeup, had a shitty iPod camera, and even shittier eyeshadow, I posted strictly photos of my eyes. I mean, look at these, they aren't good at all? I will say, I've always blended out my eyeshadow. Blend. That. Shit. The camera quality is really the kicker though. I didn't get an iPhone until right before I graduated high school, so for my entire high school career I was carrying around a slide-up phone and an iPod Touch. Let me tell you, neither camera had any sort of quality to them.
Any of y'all remember Flipagram? It was an app that made you a slideshow with pictures of your choice, and then you could pick a song to set it to. Well, your girl made a lot of these. But I really just need you to look at the cover of this one from the end of 2013. Happy New Year from me and this photoshopped photo of Niall Horan at Junior Prom. I mean, iconic right? One Direction quite literally ran my life for a solid 5 years. And it's very evident from just about everything I did between the years of 2010 and 2015.
One Direction ran my life, but Teen Wolf was in a close second. Why the frick did I post this? I just… that's not what Instagram is for. Even though I kind of wish this was still want Instagram was used for… can't we get back to shitposting on Instagram and not just Twitter? Finstas were the shit posting of Instagram, but we should just bring that to our main pages.
This is a photo, in 2014, my senior year of high school, in which I have on my dress from my 8th grade final dance. What is my face doing? What is this pose? Why, Sarah, why. Also, who did I think I was with this caption. I believe this was right after the Glee episode dropped in which Kurt and Rachel sing Let's Have a Kiki by the Scissor Sisters. God, I'm embarrassed.
I cannot believe I shared these photos with you, but also my instagram is public so I guess you could just find them yourself if you wanted to…. Check it out, Sarah_thompson25 babbyyyyy.
---
Did you like this post?  You can follow me on Twitter (@biracial_booty), I'm pretty funny and also I tweet links to my blogs the second they go live (the literal second, I'm a social media #superstar). OR you could follow me on Instagram (@biracialbooty), I post more content, including my favorite Podcasts, music, makeup, various body-positive posts featuring my chunky self and some of my favorite fat babes, and so much more! ORRRR you could subscribe to my blog using your email, for more information on how to subscribe, click here.