I mean, aren't we all just Trader Joes Hoes at this point? Maybe its from living in the city, maybe it's because Trader Joes really is the best, unsure, but all of my grocery shopping is at Trader Joes and I have some must haves that I get every single time. And when I say every single time, I mean every single fucking time. I truly cannot leave TJ's without getting these items and I legitimately don't know what I would do without them.
Chili Lime Seasoning
Okay, I don't buy this one every single time, but that's because it's a seasoning so I don't need to rebuy it as often. But it's a new must have. I put it on fucking everything. Vegetables, popcorn, sandwiches, chicken, you name it, I put it on it. It's so fucking good. It's the perfect level of citrus and spice, and if you've never had it, go buy it right now. That's going to be a running theme in this blog, that if you've never tried it, you simply need to buy it. Fuck Everything But The Bagel Seasoning, THIS is the Trader Joes seasoning everyone should be obsessed with! Not a jar of seeds and salt!
Unexpected Cheddar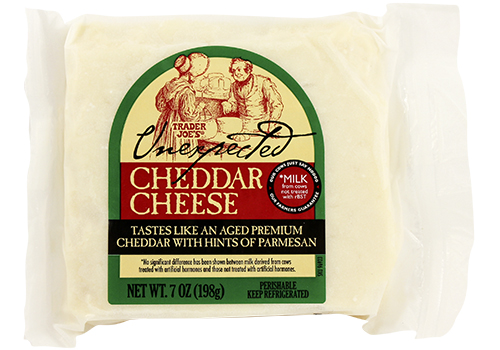 Holy. Fucking. Shit. First off, are you even a millennial if you don't have a favorite cheese? And mine is the unexpected cheddar from Trader Joes. I first saw it on tik tok, and I simply had to try it. It's crumbly like feta, so it's dope in salads. It's salty and tangy, so it pairs well with salami or prosciutto or some other italian cured meat. It's simply stellar. I get a block of it every time I go, and I recently discovered that it comes shredded, which made for a KILLED quesadilla. 12/10.
Milk Chocolate Peanutbutter Cups
I love Reese's, I always have. I was always trying to trade every single piece of my Halloween candy for my sibling's and cousin's Reese's. In my adult years, aka the past two years, I've been absolutely addicted to the Reese's miniatures. They're bite sized and perfect and the ratio of chocolate to peanut butter is phenomenal. But the Trader Joes Peanut butter cups? The best things I've ever fucking had. The chocolate is perfectly hard, and the peanut butter is perfectly salty and sweet. Oh my fucking lanta, I eat the entire container in about three days. I low key almost cried yesterday because I finished the last ones I just bought.
Mandarin Orange Chicken
Now this one is a must have for me. I almost always have it in my freezer, and my parents almost always have it in their freezer. It's so perfect for when you want chinese food but don't want to spend an arm and a leg on delivery, and it's such an easy dinner. Pop the chicken in the oven, cook some rice, maybe toss in some broccoli, boom done. These are my ride or dies, they never once have dissapointed. They're also great for meal prepping, I just like to put the sauce on after it's been in the fridge, otherwise it gets absorbed into the chicken and it gets all mushy.
Sour Cream and Onion Corn Puffs
Oh my fucking god. I could eat the entire bag. I have eaten the entire bag before honestly. It's like pirate's booty, but better because it's sour cream and onion. I love having these for a quick snack, or to go with a sandwich, or to sit in bed and watch movies with. They're lowkey super fucking messy, but I don't even care, I'll deal with the powder and the crumbs for the deliciousness.
Steamed Soup Dumplings
I tried these on a whim one time, and wow, they're great. I've never had authentic soup dumplings, so I'm sure these don't stand up to those, but they're really fucking good and wicked quick. I don't find them filling at all, so I'll make them as an appetizer, or just as a midday snack. Quick and easy in the microwave, another staple in my freezer – that is when my freezer isn't being overrun by mandarin orange chicken, frozen fruit, and ice cream.
Classic Lemon Bars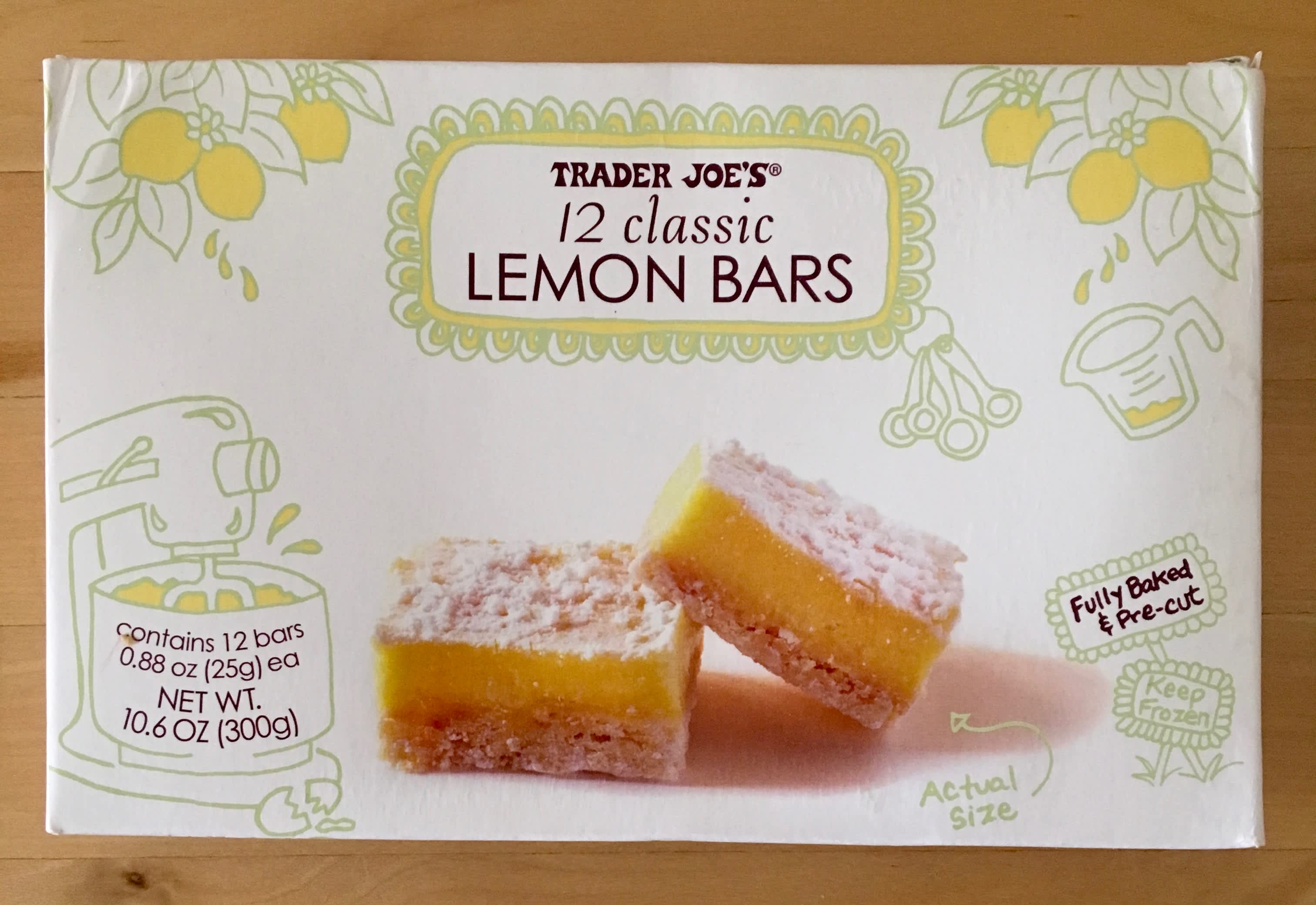 I love sweet things, but having too many sweet things in the house means I'll eat every single last one. So I like these because theyre teeny tiny and I can pop one or two in my mouth and be satisfied. I don't think you're supposed to eat them right out of the freezer… I think you're supposed to plate them and them thaw out, but I love them from the freezer, it's so satisfying and yummy. It's perfectly lemony and tart, and the little crusts are DELIGHTFUL. Sometimes I wish I could just eat off all the crusts and leave the lemon behind, but then I remember how good the lemon part is too.