If you're on the internet you've probably seen the song Drivers License by Olivia Rodrigo, whether you know anything about it or even listened to it, it's kind of hard to ignore at this point. But who the heck is she and why is everyone so enthralled in this girls love life??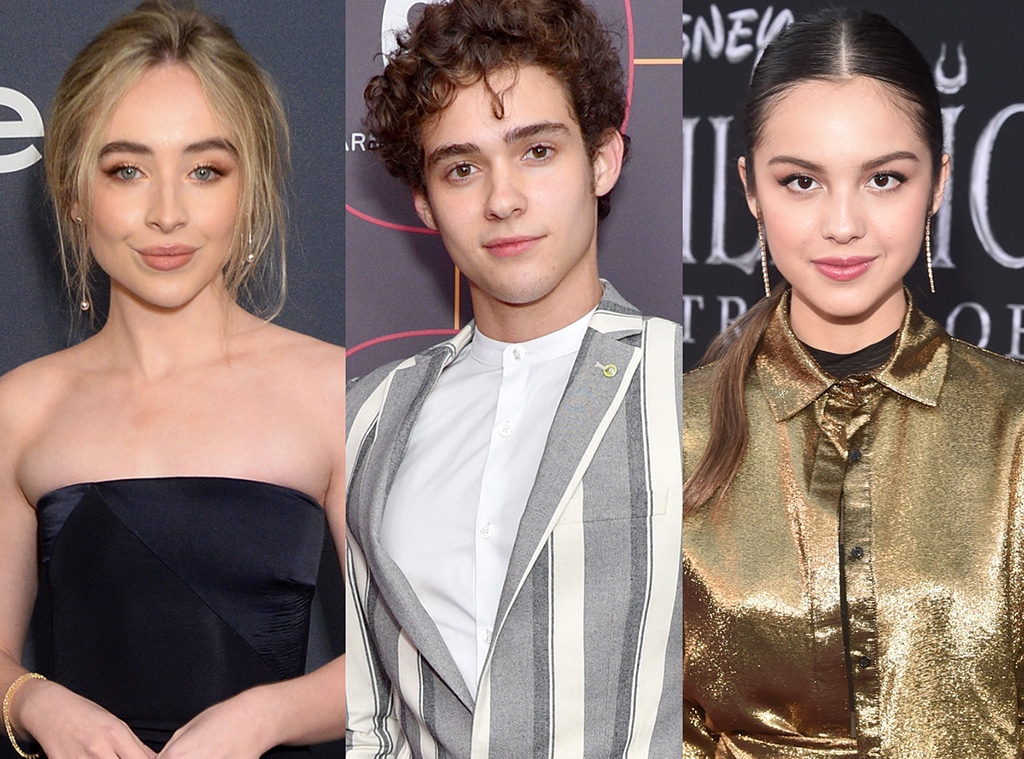 Olivia Rodrigo (17) and was the lead in The High School Musical series on Disney Plus, which I highly recommend watching, and her song Drivers License is a certified fucking BANGER. It's supposedly about her relationship with Joshua Basset (20), who was the male lead the HSM series. The blonde that's referred to is (supposedly) Sabrina Carpenter (21), who is a singer and actor, she was on Girl Meets World and is in a couple other things you may recognize her from.
The short story is that Joshua Basset and Olivia Rodrigo (supposedly) dated and broke up. Joshua has several songs about lost love that came out last year, and Olivia has alluded to a failed relationship several times on social media. Sabrina and Joshua have been together a lot during quarantine, leading the world (mostly just anyone that cares) to believe that they are dating. They're constantly on each other's social media, most notably several tik toks together. The biggest thing with this entire mess is that no one has confirmed or denied any single one of these relationships. So this could very much all be a fluke, but we love celebrity drama and we LOVE Disney drama so we are feeding into it as much as we fucking can. We being me.
According to 1 (one) Tik Tok I saw, Joshua taught Olivia how to drive, hence why it's called drivers license. Take that with a grain of salt considering I can find literally not other supporting evidence. I also saw someone say that he told her he would wait until she was 18 (creepy), but again, grain of salt. Either way it does sketch me out a smidge that they're 17 and 20, I know it's not that far, but like… That's a little weird. She's legit a babbbbyyyyy. But I digress.
Basically it's big news because it's celebrity drama and it's also a STELLAR song. The girl has got pipes and phenomenal writing talent, it's ABSURD. How she's this talented at 17 years old is fucking beyond me. If you haven't listened to the song, please do, it fucking slaps. It's my favorite type of sad song because it's a scream sing sad song, really get out all that anger.