Alright, saddle up fuckers. KFC, if you're reading this, what's up. To everyone else, hey. Everyone knows I want to work at Barstool, and today on radio, Kevin made, what I think might have been a joke, saying if someone compiled the best tweets from his war with Serbia, he would consider them for an internship. So, I quite literally dropped everything I had to do today to write this blog. I'm not kidding, I dropped my phone down a flight of stairs when I went to go find my laptop. It's fine, thanks for asking.
I don't know jack shit about basketball, but apparently, there was some sort of worldwide tournament in which America lost. I'm sorry, what? Other countries have comparable basketball teams? Is that ignorant of me? Probably. Do I care? Not really. KFC fired off this tweet and in the same way Gavrilo Princip started World War I by killing Archduke Franz Ferdinand, KFC started World War 3.
We lost to Serbia in basketball?? Do they even have food in Serbia? https://t.co/iZNhmzkr9w

— KFC (@KFCBarstool) September 12, 2019
Somehow, a few days later, news reached Serbia that this blogger and radio host from New York City was talking shit, and the Serbians were all hands on deck, ready to take him down. Just add the Serbians to the long list of people that hate Kevin Clancy…
Oh no no no, Serbia. You don't get to just light a match on this powder keg we call Twitter and then delete it and run away. pic.twitter.com/VBZZurZXEi

— KFC (@KFCBarstool) September 13, 2019
I love that the Serbians I'm fighting have names like "Dragan Draskovic." I don't know shit about Serbia but that's the exact made up name. I'd use if I created fake names https://t.co/OBMvdt8ttP

— KFC (@KFCBarstool) September 13, 2019
I can tolerate a lot of mud slinging but this is absolutely delusional, Serbia. You can make comments about slavery, Native American genocide, obesity, GMOs, etc etc…but get the FUCK out of here with this Backstreet Boys slander pic.twitter.com/mNei76AwPM

— KFC (@KFCBarstool) September 13, 2019
I mean, these are just a few of the ones KFC was responding to. There are honestly thousands to dig through. The bulldozer is out and I'm ready to find the best of the best.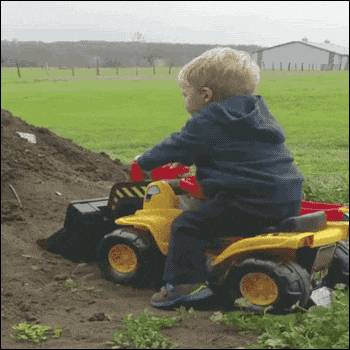 @KFCBarstool
Hah.
Low forehead.
Stupid look.
Messy hairstyle.
So called radio host and self-proclaimed stand-up comedian and historical analyst.
In RL, just a stupid baboon.#SuckSerbian not Siberian. pic.twitter.com/WbFZXrnms5

— Unfuckable Dr. Attitude Official (@John_The_Tailor) September 13, 2019
'Stupid look'  might be my favorite insult. It's just so straight and to the point, yet also confusing. Are you referring to his general appearance or the way that he's looking at the camera? Who knows. Also, IRL means in real life, why are we typing out "In RL" when there is a shortcut for the whole phrase…
Mate, it's time to get off Twitter. You have a family that needs un-shambling pic.twitter.com/9YwDks1y3K

— Shmeez (@Shmeeeez) September 13, 2019
I mean, bro… You're like two years too late on this one. We been knew.
Some чизбургерз will not disrespect our country… And our rich history 🙂 хаха нато пакт цигани… Fuck NATO and America 🙂

— Shy Guy (@Frikincunt11) September 13, 2019
Throw this bad boy into Google Translate and you get: "Some cheeseburger will not disrespect our country… And our rich history 🙂 haha then gyspsy pact… Fuck NATO and America." I love that calling an American a cheeseburger is an insult to this person. Cheeseburgers are delicious, debatably one of the best foods there are in America.
Great country you have! pic.twitter.com/7itZdGsaMI

— Detant (@Detant9) September 13, 2019
We're all aware America sucks. We're just not used to sucking in sports.
keva ti se kurva za 100 dinara hehe

— fax1337 (@FaxcoolStrike) September 13, 2019
Translation: you whore for 100 dinars hehe. In case you were wondering, 100 dinars is 8 cents USD. Apparently, KFC is the cheapest of the cheap whores… Sorry, Kevin.
At least my brain is not poor and it's a thing you can't have or steal 🤣🤣🤣🤣🤣🤣

— 𝕾𝖚𝖘𝖍𝖓𝖎𝖈𝖐 (@Sushnick) September 13, 2019
He makes a fantastic point here.
Coming from a guy who looks like Bradley Cooper on crack

— Tr. Oll (@lolzboolz) September 13, 2019
I feel like Kevin will take this one as a compliment? Any comparison to Bradley Cooper is a good comparison. Unless you said I looked like Bradley Cooper was skinned alive and only the insides remained. But even then… I think if I was a guy I'd want to look like the insides of Bradley Cooper over looking like normal me. Just me? I'll see myself out.
my outdoor toilet is older than american state

— Jadro (@Jadro80) September 13, 2019
Is this supposed to be a dig? You have an outdoor toilet… That's over 200 years old… That's one of the worst things I can possibly imagine. What the fuck.
Our tribe leaders worked hard for us to have internet.🙄🙄🙄🤣🤣🤣 pic.twitter.com/RiTUJqIVvZ

— Janko Stefanovic (@StefanJunior25) September 12, 2019
We stan self-deprecation.
I lived in both https://t.co/JAGkMPUKgU is shithole comparing to SRB in almost every way. 4G network was year before US, 5G is coming in 5 months .Maybe one day u will have high speed train. In US everything is expensive junk. Junk houses, junk food, junk infrastructure etc

— Morron slayer (@vitezbg) September 12, 2019
I don't take trains often, but do we not have at least one highspeed train?
For a chicken chain you really hate us….. every Serbian responding to you #kfcvsserbia

— Matthew (@mattdeedub) September 12, 2019
Listen, Kentucky Fried Chicken, you are the apssolute champs in kiling inocent people ina day – children, women, civilians. Yes, I'm having in mind Hiroshima and Nagasaki. Not to mention the napalm in war you lost in Vietnam. So shut the fuck up and read history for a change.

— Regman (@RegmanBg) September 13, 2019 
Do we think these guys think they're actually speaking with Colonel Sanders?
We have internet i saw your mum on pornhub

— Potporni zid (@vozdknight8) September 12, 2019
a classic, 'your mama' joke. 12/10.
Great?You not only stupid,you now are a big liar.Same as all journalist who need a little attention,who get money to write something…But you now are popular…hahaha.And FYI,you have more Serbian e-newspaper who write about some men from USA who are ill,and need medical help

— pratim vas samo🇷🇸🔴⚪🏀⭐⭐⚽️⭐⭐⭐🇷🇸 (@pratim_vas_samo) September 13, 2019
I'm so lost… What did he lie about? Someone fill me in, please.
koji si ti konj,konju jedan

— Dejan (@Dejan200) September 13, 2019
Translation: "Who are you, one horse." Kevin is in fact not a horse. Well actually, I cannot confirm or deny that fact, Kevin, care to chime in?
puši kurac druže

— isidora sabadoš (@Juvia021) September 13, 2019
Translation: Smokes dick buddy
Being a Mets and Jets fan might be worse than any socioeconomic status

— Tim Krivokuca (@timkrivo) September 13, 2019
As a Patriots fan, I will have to agree with this one… Sorry.
And finally. The creme de la creme (I have no idea if I spelled that right and I don't feel like googling it):
Имам још три кесе бораније у замрзивачу, пичко!

— Едвард (@Edvard_Edi71) September 12, 2019
Translation: I got three more bags of green beans in the freezer, pussy!
These were some of the most insane, yet hilarious responses to Kevin's tweet and I'm glad that I took myself on this journey. Kevin, if you're looking for an intern please consider these following about myself:
I'm pretty fucking funny
I'm half black AND a female, get you some diversity
I live and breathe social media, so this type of "grunt work" is fun for me
I'll try my very hardest to not make you feel bad about being a Jets fan — unless you need someone to rile you up for The Goddamn Jets, in which case, I'm your gal.
I despise Yankees fans
There are several other great things about me, but that's all I can think of right now. Thanks for reading folks.
---
Did you like this post?  You can follow me on Twitter (@biracial_booty), I'm pretty funny and also I tweet links to my blogs the second they go live (the literal second, I'm a social media #superstar). OR you could follow me on Instagram (@biracialbooty), I post more content, including my favorite Podcasts, music, makeup, various body-positive posts featuring my chunky self and some of my favorite fat babes, and so much more! ORRRR you could subscribe to my blog using your email, for more information on how to subscribe, click here.