Hey! What's up, welcome back. New year, new me, am I right ladies? I haven't written a blog in a MINUTE. Sorry folks, the creative juices just were not flowing. Everything kind of fell off, One Take Hot Takes, the blog, my Instagram story vlogs… RIP. But fear not, we're out here pulling a Jesus Christ type resurrection, Happy Easter fuckers.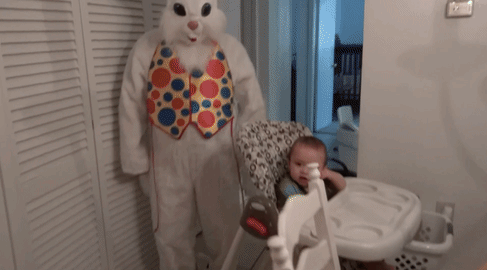 What better way to start off the new year and resurrect my blog than a classic tale of a man being not worth jack shit???? I can't think of a single thing honestly.
If you follow me on Twitter, or happen to be one of the 10 girls on vacation in Nashville with me, or are in any of my several group chats, you know this story, you know this story well. It's a classic tale of boy meets girl, boy seems normal and nice, boy turns out to be absolutely bat shit crazy and a shitty human.
Found a stranger in the same shirt as me, great minds think alike pic.twitter.com/4OEbn8g6kR

— Sarah 🍑 Thompson (@biracial_booty) December 28, 2019
I went to a Sammy Adams concert in Boston, which has become a yearly tradition for me and my sister at this point, and figured why the fuck not wear my new Tom Brady shirt that I got for Christmas?? When I went to the bathroom, a random girl came up to me, grabbed me, and told me "my friend has that same shirt on! It's his birthday!" Fast forward to the end of the concert, and he comes up to me and asks to take a picture with me. We exchanged Instagram handles and we went on our merry way. What an outstanding meet cute!! Meeting at a concert wearing the same shirt and bonding over a love of Tom Brady? The lifetime movie practically writes itself!
The next day, he followed me and tagged me in a post so OBVIOUSLY, I had to do some creeping. I mean, this could be my future husband here, had to cover all the bases. We very, VERY, quickly found out he has a longterm girlfriend who might be one of the prettiest girls I've ever seen? She's so cute! More digging also showed that he seemed like a wicked cute boyfriend, there were a bunch of posts with her, couples costumes, and even a video of Thomas Rhett shouting her out for her birthday. It seemed like they weren't breaking up anytime soon.
Him and his GF seem mad cute though so I'm rooting for this relationship 100%, maybe I'll get invited to the wedding ???

— Sarah 🍑 Thompson (@biracial_booty) December 29, 2019
RIP the rom com moment I have been dreaming of my entire life… You're probably thinking, but why is he shitty? Where's the crazy part? The crazy part is that when I woke up from a drunken haze on New Years Day 2020, I had this fucking notification on my phone:
For reference, the picture is me on a pizza pool float, living my absolute BEST life.
I just… excuse me sir? Where the fuck is your adorable girlfriend!? Some of my friends thought maybe they recently broke up, so we did some more FBI shit to find out. It took all of 2 seconds considering HE POSTED HER ON HIS INSTAGRAM STORY THAT NIGHT. Also, he posted a 2019 year in review type Instagram post in which he had the most absolutely adorable photos with his girlfriend, several of them being kissy type pictures.
But wait, there's MORE. He also commented on this post from MAY, of me kissing the Blarney stone…
This kid is not even CLOSE to being hot enough to pull off shit like this, then you add on the fact that he has a girlfriend and it's a disaster. How about you go and kiss your girlfriend instead!! We had to get to the bottom of this, it was time to get straight to the point. DM him and ask him what the fuck was up.
Brb while I barf!!! At this point, I couldn't tell if the New Year's Eve hangover was getting worse or if this fuckup of a human was making me want to die. In the wise words of my Queen Lizzo: I will never, ever, ever, ever, ever be your side chick. What a fucking saga, and what a fucking way to start the new year and new decade. I couldn't think of a more me way to start off 2020 honestly. Thanks for reading and cheers to another year dealing with shitty boys! Happy New Years, fuckers.
---
Did you like this post?  You can follow me on Twitter (@biracial_booty), I'm pretty funny and also I tweet links to my blogs the second they go live (the literal second, I'm a social media #superstar). OR you could follow me on Instagram (@biracialbooty), I post more content, including my favorite Podcasts, music, makeup, various body-positive posts featuring my chunky self and some of my favorite fat babes, and so much more! ORRRR you could subscribe to my blog using your email, for more information on how to subscribe, click here.